I'm a fan of Vampire Diaries Series , I love all of the characters and the story line is simply exciting. After watching the first season, I've decided to read the books, but I like the story line of the series better.
Although I'm such a huge fan of the series, just like other fans, I prefer Damon + Elena (Delena) over Stefan + Elena (Stelena).
Why?
Well… I find Stefan boring. He's just too nice, and he broods too much  (Based on the 2 seasons). He's too perfect, a prince charming of sorts. Although in the current season (season 3) he's totally a badass, I still prefer Damon over Stefan for Elena.
Stelena is predictive and boring… whereas Delena is sexy and interesting.
Damon loves Elena, that's for sure. He's a bad guy, but he's willing to do good things for Elena, he's even willing to bring back the man Elena loves just to make her happy. It's so much interesting to watch his struggle, vying for Elena's affection.
For his part, Damon's feelings for Elena have progressed from dangerous and slightly predatory to reliable, protective, and tender. The Damon we see on screen this season may flirt and tease, but he would never kiss Elena when she didn't want to be kissed and he wouldn't cross boundaries if he knew she was uncomfortable.
Lastly, I think Damon and Elena looks better together. I mean really. They're such a hot couple (on-screen and off-screen)
Anyway, here are some DElena Goodies I've scavenged in web, enjoy
Delena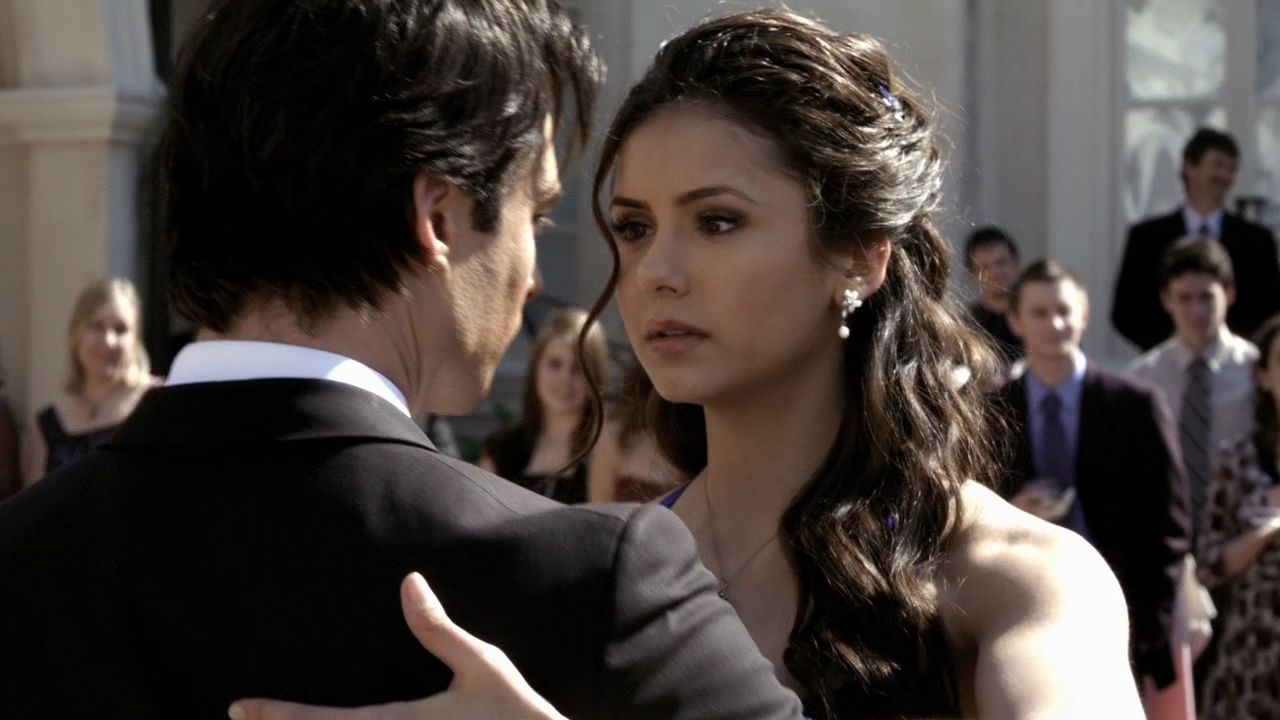 Drawn Together and
NOT

Pulling away
You can find Icons here:
http://damonandelena.com/iconarchive/
http://www.fanpop.com/spots/the-vampire-diaries/images/27872034/title/delena-icon

10 Winning Moments for Team Delena
http://tvrecappersanonymous.wordpress.com/2010/08/07/delena-rules-damon-salvatore-and-elena-gilbert-the-top-ten-winning-season-1-moments-for-our-team/
My post ends here. So, if you were Elena who would you pick?